La Danse champêtre (copy 1)
Entered November 2019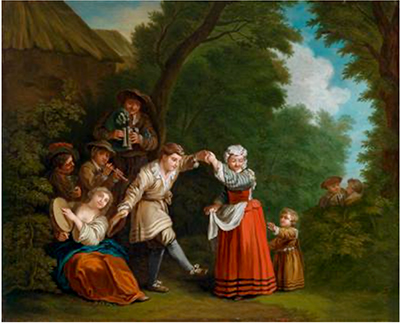 Whereabouts unknown
Oil on canvas
47 x 58.4 cm.
PROVENANCE
Vienna, Dorotheum, sale, June 22, 2010, lot 148: "Philippe Mercier (zugeschrieben). . . Ein ländlicher Tanz, Öl auf Leinwand , 47 x 58,4 cm, gerahmt.  . .5,000 – 7,000 EUR (6,199 - 8,679 USD)." Bought in.


           
REMARKS
Despite being attributed to Watteau's follower, Philippe Mercier, the painting is simply a copy of  Pierre Dupin's engraving after Watteau's La Danse champestre.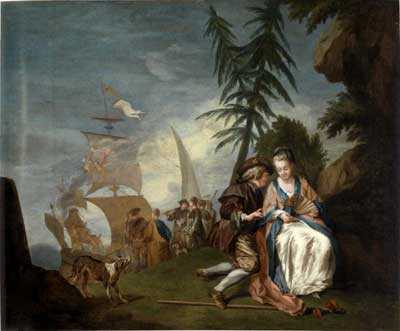 This picture was paired with a copy after Watteau's Bon voyage that was sold as lot 149—a painting with same measurements and also wrongly attributed to Philippe Mercier.