X. Assemblée galante dans un paysage
Entered March 2020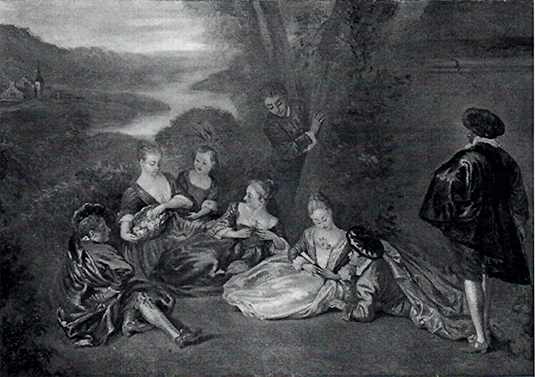 Whereabouts unknown
Oil on canvas
70 x 98 cm
PROVENANCE
Zurich, sale, Galerie am Neumarkt, March 5, 1972, lot 51: 75 x 93 cm.

Paris, sale, Hôtel Drouot (Artcurial, Briest, Poulain, & F. Tajan), February 6, 2013), lot 265: Follower of Jean Antoine Watteau, 1700-1799, Assemblée galante dans un parc, 70 x 98 cm, est. 5,000-7,000 EUR (6,763 – 9,469 USD). Bought in.  
REMARKS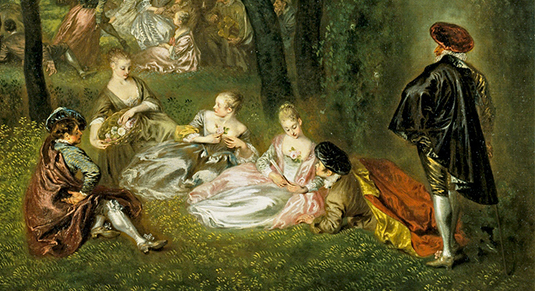 Although not identified as such, this picture is a pastiche. The six principal figures are taken from the right foreground of Watteau's Les Divertissements champêtres, now in the Wallace Collection. However, the young child and the man peering out from behind the tree trunk were not taken from Watteau. Rather, they seem to be derived from paintings by Pater. So too, the high, hilltop setting of the foreground and the perspective looking down into a valley with a prominent, meandering river is a formula often employed by Pater.