X. Attendez-moi sous l'orme
Entered August 2018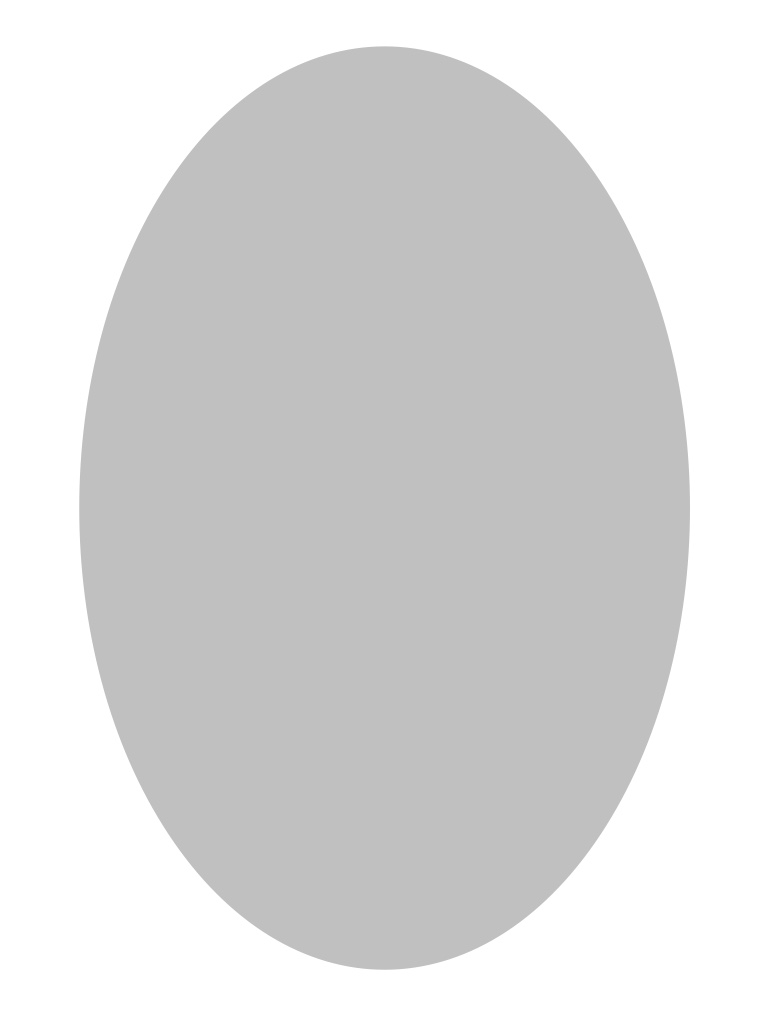 Whereabouts unknown
Medium unknown
Measurements unknown
RELATED PRINTS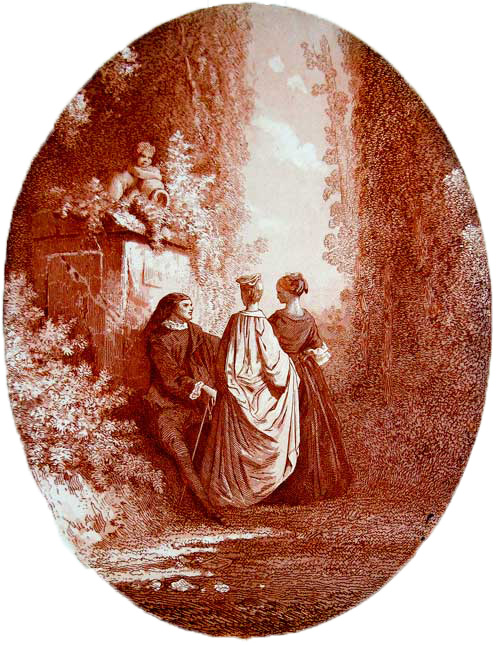 This composition is known only through the engraving that appeared in the April 1854 issue of L'Artiste. It bears the engraver's name, Émile Ancelet (born c.1820), and the declaration "Watteau pinxt." Although ostensibly after a painting, the engraving was printed in red as though copying a Watteau drawing in red chalk.
EXHIBITIONS
Paris, Musée de la Monnaie, Pèlerinage (1977), cat. 376 (as a nineteenth-century work).
SELECT BIBLIOGRAPHY
L'Artiste, April 1854.
REMARKS
Although supposedly after a painting by Watteau, this composition and its title are probably a nineteenth-century fabrication. Attendez-moi sous l'orme (Meet Me under the Elm) is wholly a Romantic version of the eighteenth century. This scene of two women meeting by pre-arrangement with an amorous Scaramouche strikes false notes at every turn.
Certainly the figures of the two women have great resonance with Watteau's established oeuvre. They bear resemblance to similarly posed women in fêtes galantes such as Les Deux cousines, Le Bosquet de Bacchus, and L'Assemble dans un parc (Louvre), and, not least of all, Watteau's L'Enseigne de Gersaint. Majestic and isolated, their backs turned to the viewer, their emotions and thoughts hidden from us, these goddesses of silence are intriguing characters. Lancret was occasionally taken by this idea, as in his Danse devant les chevaux d'Apollon.
Other elements in the composition suggest still more diverse sources. The high pedestal and sculpture of a cherub and overturned jar are not elements that recall the work of Watteau; they bring to mind garden ornaments in the work of his followers and, more so, the paintings of Boucher. Equally telling, the seated, youthful Scapin does not match depictions of this commedia dell'arte character in the paintings of Watteau and his contemporaries.
The remaining question is whether Attendez-moi sous l'orme reflects an eighteenth-century source or, more probably, a nineteenth-century invention. Still less certain is the issue of whether the engraver was copying an actual painting or creating his own pastiche of elements that he thought appropriate to the Rococo age.