X. Le Bonheur tranquille
Entered August 2018 Whereabouts unknown
Medium unknown
Measurements unknown
RELATED PRINTS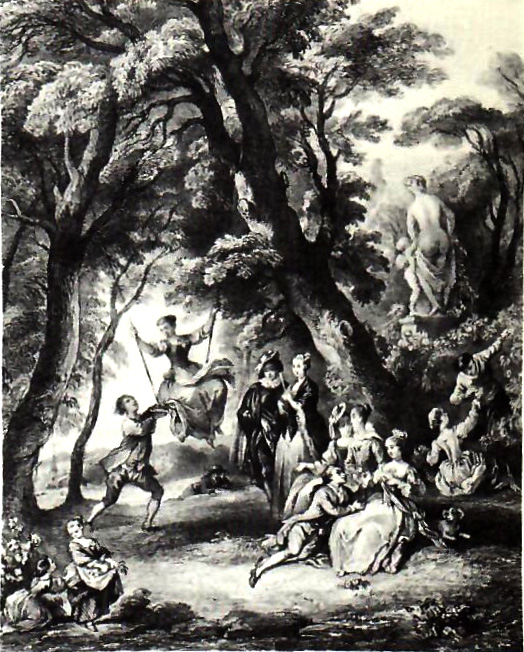 This engraving, supposedly after a Watteau painting, appeared in L'Artiste in 1838, in the first surge of the Romantic reawakening of interest in Watteau.
EXHIBITIONS
Paris, Musée de la monnaie, Pèlerinage (1977), cat. 375.
REMARKS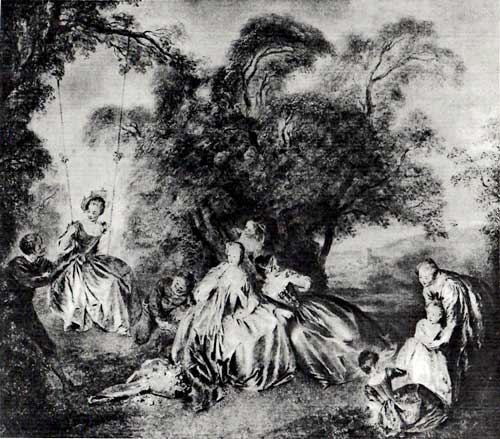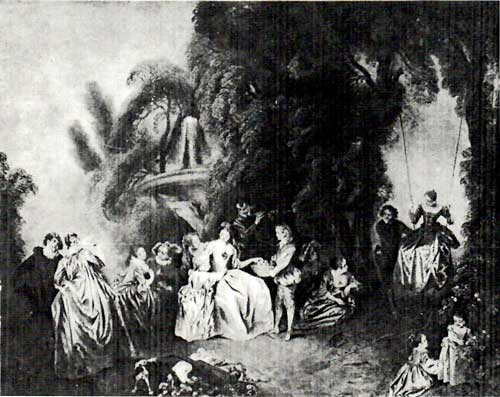 Despite the attribution of this fête galante to Watteau, Alophe was perhaps copying a painting by Jean-Baptiste Pater or his circle. The concept of a fête galante with a man pushing a woman on a swing attracted Watteau several times, as in his painting Les Agréments de l'éte, as well as his arabesque L'Escarpolette, the central portion of which survives in Helsinki. But it was Watteau's pupils, Lancret and especially Jean-Baptiste Pater, who executed countless variations on this one theme. The painting engraved by Alophe includes features more typical of Pater, such as the children tucked into the corner of the composition. On the other hand, the young swain on his knees, the statue of Venus and Cupid, even the costumes on some of the central characters, all suggest a still later generation. One may wonder whether Alophe was copying an early eighteenth-century painting or, perhaps, a nineteenth-century pastiche. In any event, the composition certainly cannot be attributed to Watteau.