X. Conversation dans un parc
Entered June 2020; revised April 2021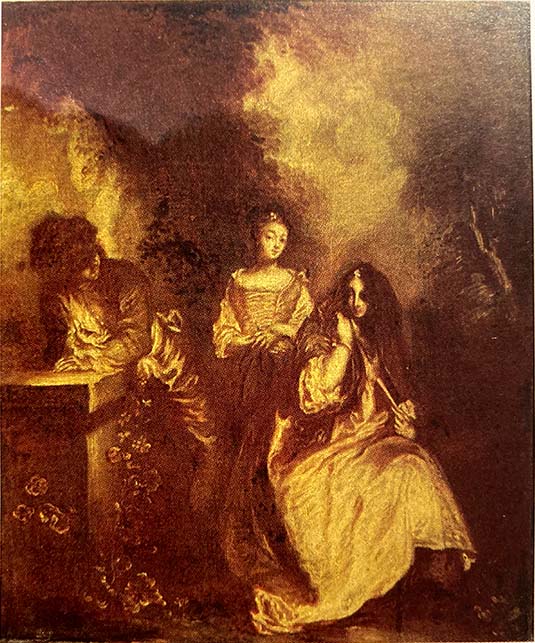 Narbonne, Musée d'art et d'histoire de Narbonne, inv. 28-1-1
Oil on canvas
47 x 37 cm
ALTERNATIVE TITLES
La Rencontre
SELECT BIBLIOGRAPHY
Ferré, Watteau (1972), 2: cat. P 93.

Lepage, Catalogue Sommaire (2009), cat. 532.
REMARKS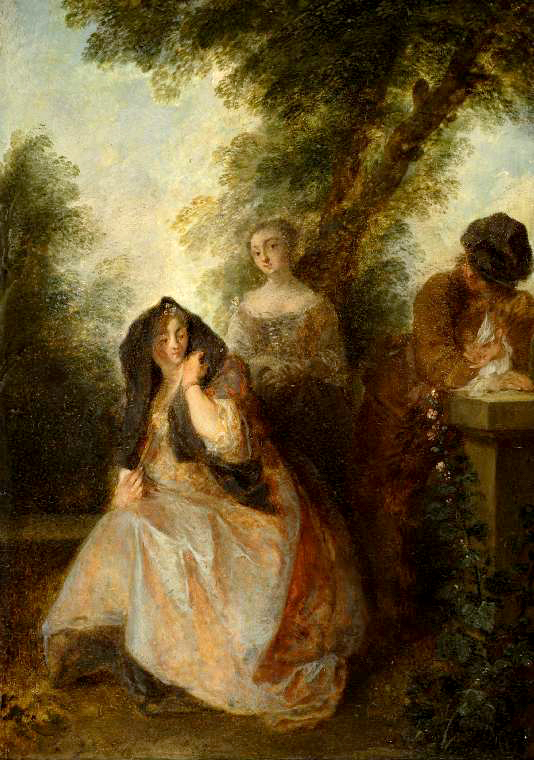 Although this painting may at some time have been attributed to Watteau, neither the figures nor ambiance suggest his art. Ferré implies that it still is attributed to Watteau but the museum's 2009 catalogue classifies it as an anonymoys work of the eighteenth century. It summons to mind the work of Lancret, especially his seductive Dans cette aimable solitude in the Fitzwilliam Museum, a painting well-established in Lancret's oeuvre (Wildenstein cat. 330). In fact, the woman in Conversation dans un parc is identical to the one in the Fitzwilliam panel, but in reverse. As the Fitzwilliam painting was engraved at the time by Charles Nicolas Cochin, that was probably the model that our unidentified painter copied.