X. La Danse au parc
Entered August 2018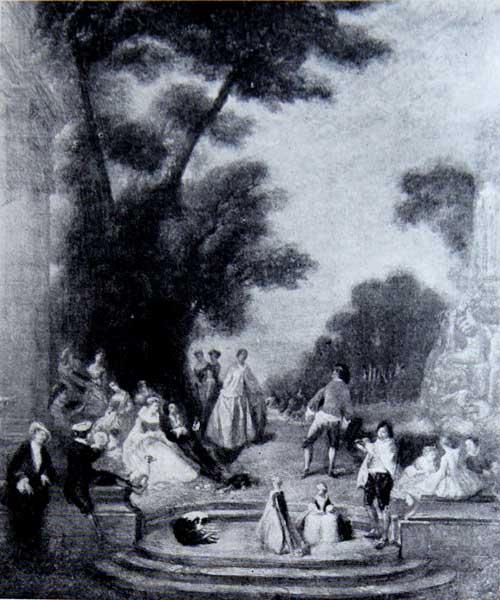 Whereabouts unknown
Oil on canvas
76.2 x 66 cm.
PROVENANCE
New York, Kende Galleries at Gimbel Brothers, sale, September 10, 1952, lot 40: "JEAN ANTOINE WATTEAU (SCHOOL OF) French: XVIII Century / LA DANSE AU PARC. A fête champêtre in a romantic wooded park with a sculptured fountain at right, the columns of a château at left. Groups of ladies and gentlemen strolling and resting on the greensward, some making music; two recumbent dogs in the foreground.  30 x 26 inches / [See illustration]".
SELECT BIBLIOGRAPHY
Wildenstein, Lancret (1924), cat. 143.
REMARKS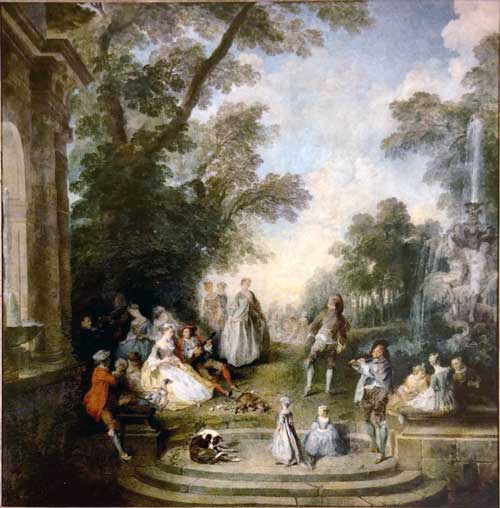 Rather than being from the school of Watteau, as was claimed when it appeared for sale in 1952, this painting is just a replica of one of the great Lancret compositions in Dresden, La Danse entre les deux fontaines, albeit only one third the size of the original.