X. Les Dénicheurs de moineaux
Entered March 2020

Whereabouts unknown
Material unknown
Measurements unknown
PROVENANCE
Paris, sale, Hôtel des commissaires-priseurs, February 19-20, 1835, lot 84: "VATEAU (attribué à).—Le dénicheur d'oiseaux. Dans un parc, des dames assises sur le gazon reçoivent un nid d'oiseaux qu'un galant leur apporte; près de là un cavalier emmène une jeune dame dans un endroit mystérieux du parc, probablement pour chercher un autre nid." Sold for 14 francs.

Paris, collection of M. Auguste. His sale, Paris, May 28-31, 1850, lot 68: "DU MEME (WATTEAU) . . . Les Dénicheurs de Nids d'Oiseaux. Paysage."
SELECT BIBLIOGRAPHY
Réau, "Watteau" (1928), under cat. 261.

London, Royal Academy, Landscape in French Art (1949), under cat. 101.

Adhémar, Watteau (1950), under cat. 86.
           
REMARKS
Although we have linked the paintings sold in 1835 and 1850, there is no certainty about this. They have in common their attribution to Watteau and the theme of a nest robber. Additionally, the subjects of both works were referred to in plural form.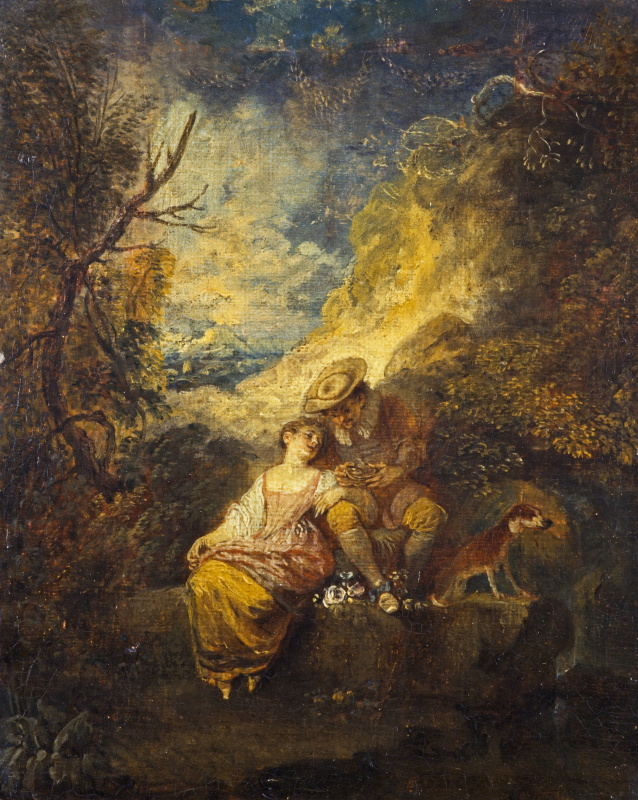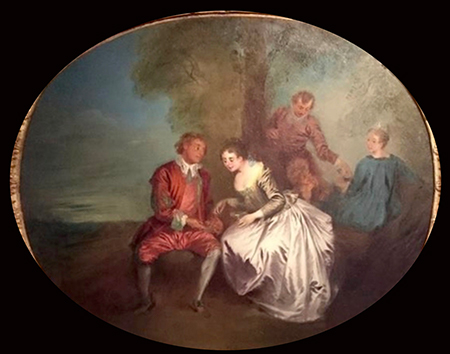 Réau associated a painting in the 1834 Crauford sale and the 1850 Auguste sale with Watteau's Le Dénicheur de moineaux, now in Edinburgh. While it might be tempting to identify these works with Watteau's, by 1835 his picture was probably in Edinburgh in the collection of Hugh William Williams (d. 1829. His widow, Mrs. Hugh William Williams, donated the picture to the National Galleries of Scotland. Moreover, Watteau's picture features only one man and woman, whereas the painting sold in 1835 depicted several women seated on the grass and  an additional couple at the side. The 1835 picture clearly was a more ambitious composition, one more analogous to works by Lancret and Pater.