X. Fête champêtre
Entered August 2018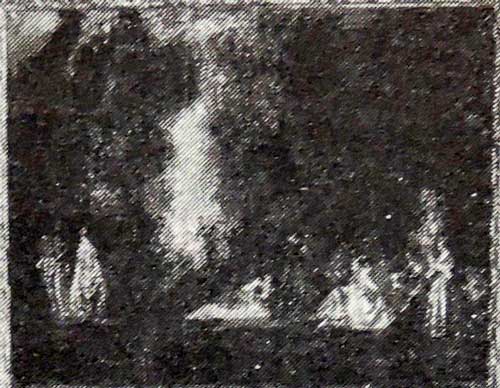 Whereabouts unknown
Oil on canvas
Dimensions unknown
ALTERNATIVE TITLES    
Assemblée dans un parc

Réunion sur la terrace
PROVENANCE
(?) Paris, collection Biron, c. 1896. This provenance was claimed by Adhémar without explanation or documentation.

(?) Paris, collection of vicomte Lariboisière. This provenance was claimed by Adhémar without explanation or documentation.

Paris, collection of Paul César Helleu (artist; 1859-1927). Supposedly bought in 1918 (c. May 5th) for 3,5000 francs at an auction of a private collection, where it was not identified as a Watteau. Sold to his friend John Singer Sargent for 40,000 francs.

Paris, collection of John Singer Sargent (1856-1925; portraitist).
SELECT BIBLIOGRAPHY
Réau, "Watteau" (1928), cat. 150.

Adhémar, Watteau (1950), cat.158.

Paris, Bibliothèque nationale, Helleu (1957), 20-21.

Johnston, "Bonjour M. Elstir" (1967), 248

Macchia and Montagni, L'opera completa di Watteau (1968), under cat. 184.
REMARKS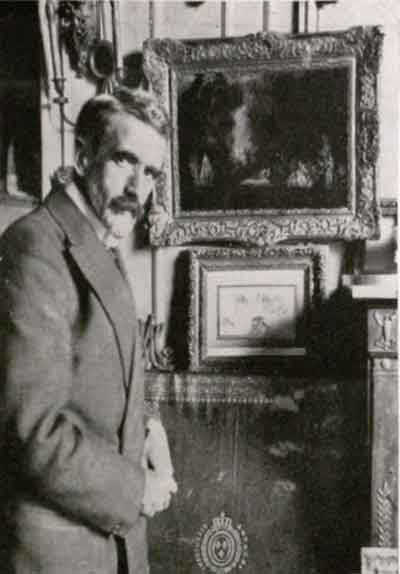 There has been much confusion surrounding the provenance of the picture. Helleu supposedly bought the painting at an auction around May 5, 1918, when its authorship was not recognized by the auctioneer. A great admirer of Watteau's art, Helleu treasured the picture and had himself photographed next to it. Yet he subsequently sold it in 1920 to his friend, the American ex-patriate John Singer Sargent. (Réau reversed the chronological order and wrongly implied that Sargent sold the painting to Helleu.)
The final disposition of the painting is unclear. Réau claimed that Sargent's fête galante was sold at a sale on July 24, 1925, and that his picture was withdrawn from the auction. Neither assertion seems correct. There was a sale of Sargent's collection of picture frames in Paris on July 31, 1925, combined with paintings from unnamed private collections. It is tempting to postulate that our painting was listed in the anonymous portion of that sale under lot 100: "A. WATTEAU . . . A FÊTE CHAMPÊTRE / 25 in. by 31½ in." It sold for £50.8 to Carroll Gallery according to annotated copies of the sale catalogue in the Frick Art Reference Library, New York, and the National Art Library, London. Confusing the issue still further, Adhémar claimed that Sargent bequeathed the painting to one of his sisters.
Adhémar described the picture as a "Reunion on a terrace, a black man rinsing bottles in a pail," and accordingly noted that it was a variant of the Wallace Collection's Charmes de la vie.  However, her description bears no relation to the painting photographed behind Helleu. That picture, although admittedly not in clear focus, shows a  typical fête galante with figures strolling across a grassy, well-forested parkland. It bears no relation to the Wallace Collection's Charmes de la vie. The placement and arrangement of the many figures , as well as the clearing between the trees, is sufficiently distinct to allow us to recognize the painting should it reappear, yet a century has passed without it coming to light.