X. Fête galante
Entered May 2020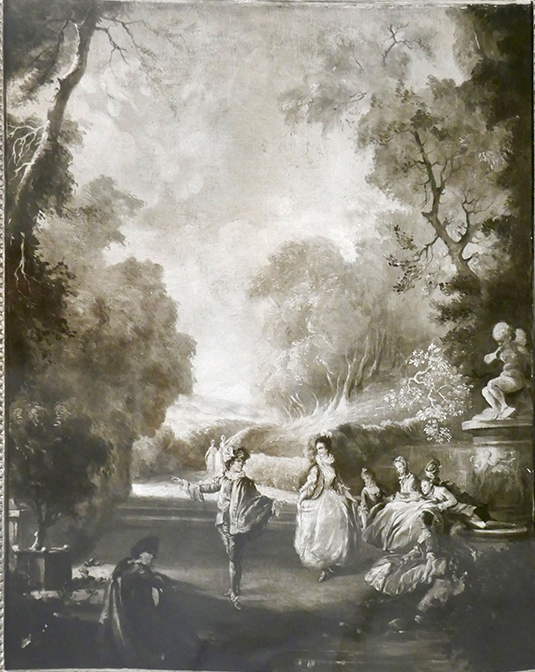 Whereabouts unknown
Oil on canvas
81.3 x 100.3 cm
REMARKS
This painting is known to me only through a photograph in the Getty Research Institute. The reverse side of the photo had been annotated "Pater" in the past, but the image is now filed under "French Anonymous, 18th Century."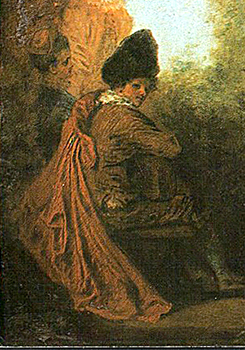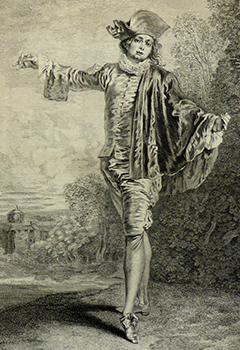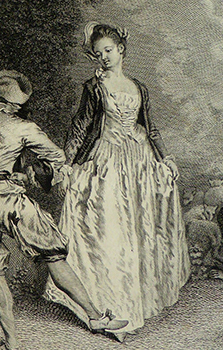 Several of the principal figures in this picture were derived from engravings after well-known paintings by Watteau. The guitarist at the left is based on a figure in Watteau's L'Avanturière, now in Troyes. The male dancer at the center of the painting is based on the figure in L'Indifférent as engraved by Scotin. The female dancer was taken from the Audran engraving after Watteau's La Danse paysanne.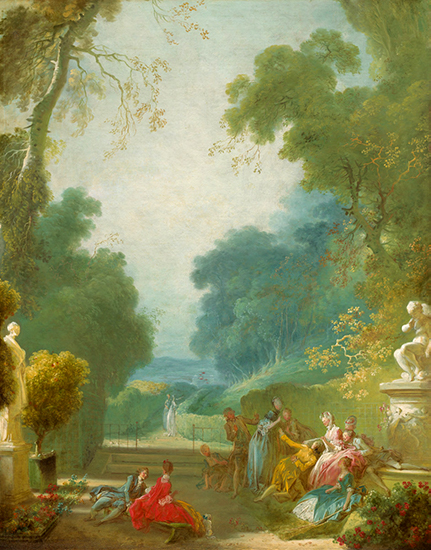 Other  elements in  this composition extend well beyond Watteau and reflect late rococo ideas, specifically from Fragonard's painting Game of Hot Cockles The whole of the landscape—the very tall trees with gnarled, bare branches; the sunlit meadow on a hill, the winding road—are all borrowed from Fragonard's painting. So too, the lounging figures at the right and the Falconet statue of Cupidon menacant are from this Fragonard painting. Even the potted tree at the left is taken from his painting.
These appropriations from two very different artists and the poor rendering of the figures suggests that this pastiche is of recent origin, certainly not from the eighteenth century and probably not even the nineteenth.