X. Figures by a Wooded Waterfall
Entered January 2019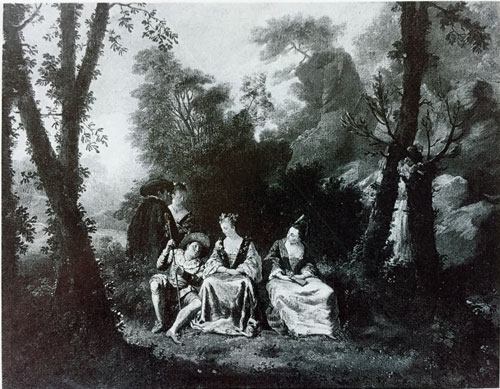 Whereabouts unknown
Oil on canvas
61 x 78.7 cm
PROVENANCE
Alabama, private collection.

New York, sale, Sotheby's, January 14, 1994, lot 167: "Property from an Alabama Estate . . . Manner of Jean Antoine Watteau  . . .  FIGURES BY A WOODED WATERFALL / oil on canvas / 24 by 31 in.  61 x 78.7 cm     $6,000-8,000." Sold for $4,600.
REMARKS
At first glance this panel might seem to be an early Watteau composition, comparable to Les Jaloux or Pierrot content. The awkward planar arrangement, the stiff arrangement of the figures, the wooden poses—all these  elements are characteristic of Watteau's early manner. However, the poor quality of the work argues quite clearly against any attribution to the master. The faces, for example, are poorly rendered. Not least of all, the setting bears no relationship to Watteau's art, especially in the way that the foliage is overgrown. Also, the contrasts of sunlight and shadow are too strong. The darkened clump of  trees at the left create a strong repoussoir that is uncharacteristic of Watteau.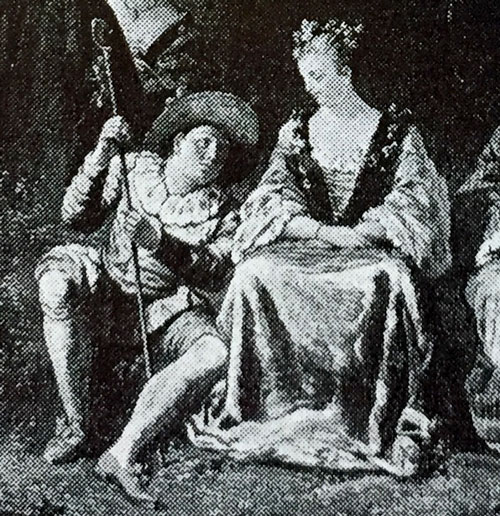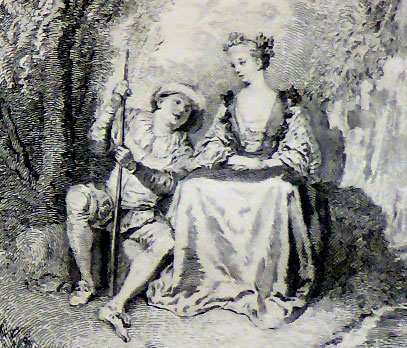 In fact, this painting is only a pastiche of elements culled from other works by Watteau. The shepherd and woman at the left is derived from the center of an early Watteau arabesque, one of a series of six leaves of a screen that were engraved by Louis Crépy fils. Even the waterfall behind this couple is taken from Watteau's arabesque.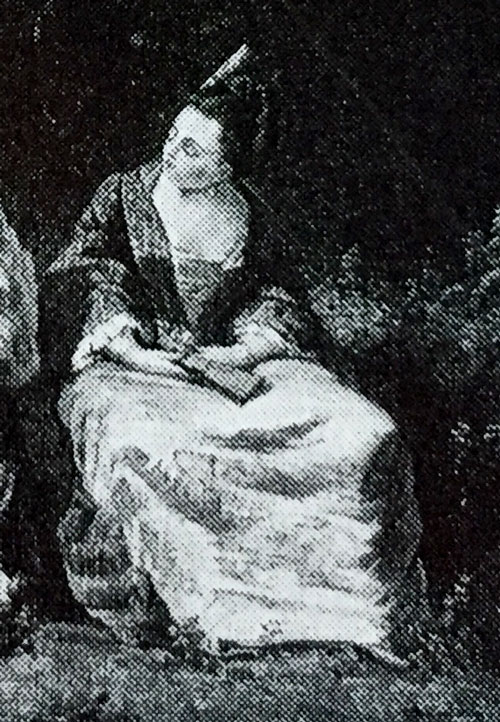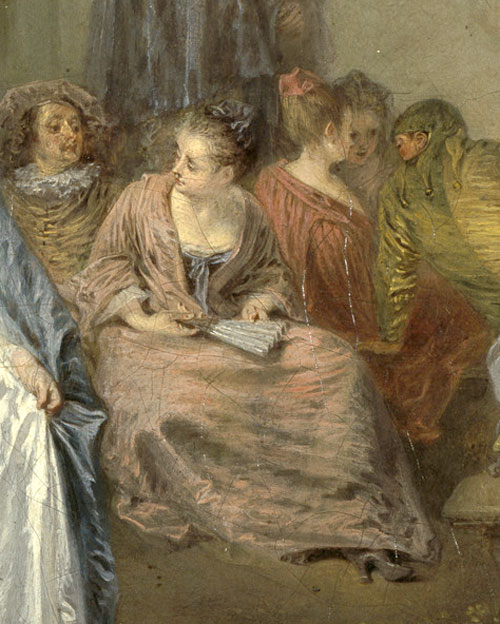 The woman seated at the right of this clever pastiche is derived from another of Watteau's paintings, Fêtes venitiennes.  If nothing else, this artiste was faithful to his sources, copying all the particulars of her pose and accessories.