X. Galante Szene im Schlosspark
Entered August 2018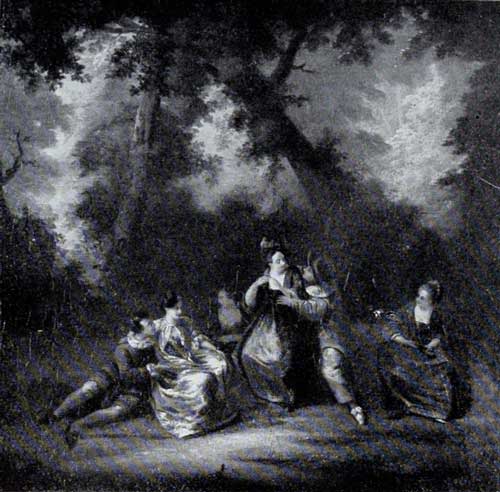 Whereabouts unknown
Oil on canvas
38 x 38 cm
PROVENANCE
Victor(?) Hahn collection. His sale, Frankfurt, June 26-27, 1936, lot 716: "Watteau-Schule. Galante Szene im Schlosspark. Frankreich um 1715. Leinwand. 38 x 38 cm. (374) Abbildung Tafel 2".
SELECT BIBLIOGRAPHY
Wildenstein, Lancret (1924), cat. 290.
REMARKS
This fête galante has much more to do with the art of Lancret than Watteau. In many ways its composition recalls Lancret's Conversation galante in the Wallace Collection, but in the reverse direction. The copyist was undoubtedly basing his work on the 1743 engraving after the painting by Jacques Philippe Le Bas. That provides a terminus post quem for the Hahn painting, which may well be still much later.