X. Gesellschaft im Freien
Entered May 2021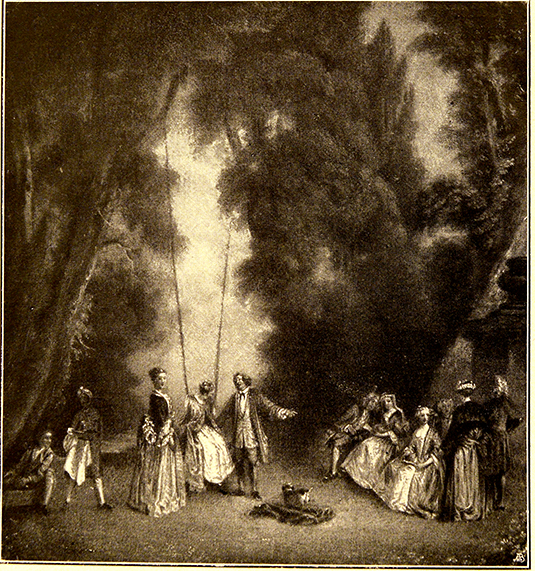 Whereabouts unknown
Oil on canvas
36 x 34 cm
PROVENANCE
Munich, sale, Helbing, April 25, 1904, lot 116: "Antoine Watteau . . . Gesellschaft im Freien. Im Vordergrunde eines Parkes bewegen sich Herren und Damen in verschiedenen Gruppen. Eine Dame sitzt auf der Schaukel; links Diener. Rechts bez. A. Watteau. Auf Leinwand. Höhe 36, Breite 34 cm." According to an annotated copy of the sale catalogue in the Heidelberg University Library, the picture sold for 800 Marks to Novak.
REMARKS
Despite the false "Watteau" signature at the right, this fête galante is not by him. Rather, it is a composite of elements from two of his well-known compositions.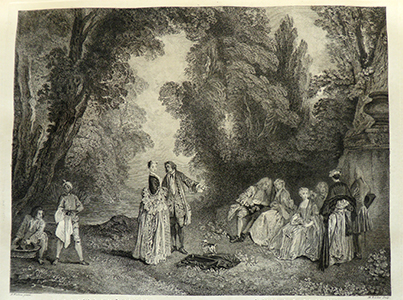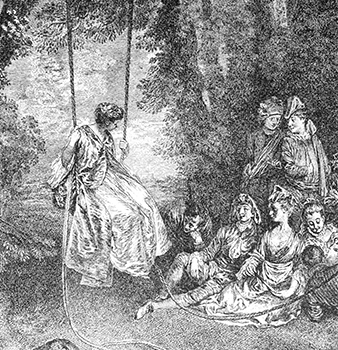 Almost all the figures in the Helbing painting were derived from the Liotard engraving after Watteau's La Conversation. Also the wooded landscape was inspired by that engraving. However, the woman on the swing was appropriated from Joullain's engraving after Watteau's Les Agréments de l'été.