X. Le Menuet
Entered May 2021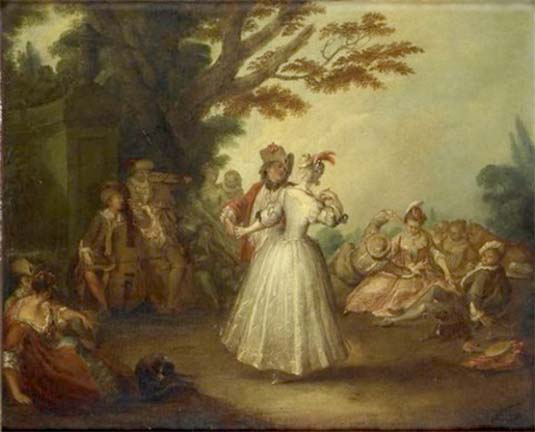 Whereabouts unknown
Oil on canvas
59 x 71.5 cm
PROVENANCE
Versailles, Versailles Enchères, October 24, 2010, lot 93: Ecole FRANÇAISE du XVIIIème  siècle, suiveur de WATTEAU UN MENUET Toile / Porte une ancienne attribution à Philippe Mercier 59x 71.5 cm (restaurations anciennes) Est.‹€2,000 – 3,000.  Sold for €2,762 plus premium. 
REMARKS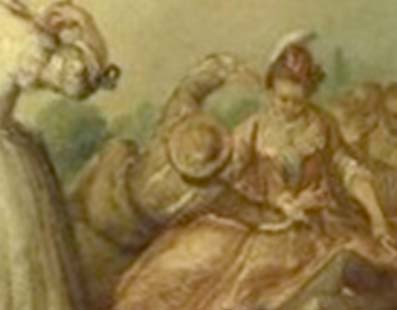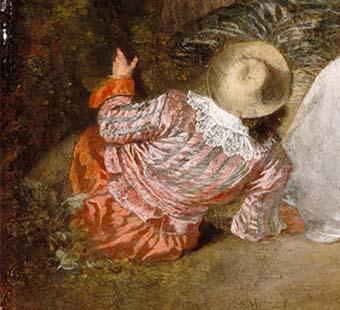 The artist responsible for this very distinctive fête galante was probably active a generation or more after Watteau. The pose of the actor on the ground, his back to us, his raised arm gesticulating in the air, echoes—at a distance—the actor in the foreground of L'Accord parfait. But that figure aside, the others are more like the generation after Pater and Lancret. Although it apparently was once attributed to Philippe Mercier, that attribution has no basis.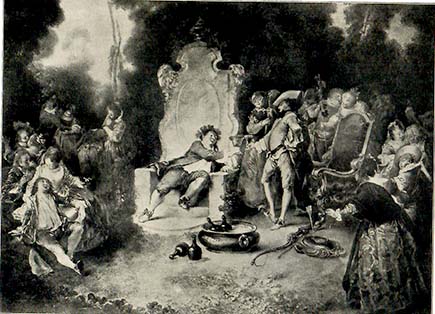 In fact, the Menuet recalls the work of a nameless satellite of Watteau, the one who painted the Repas be Bacchus, once in the collection of a Monsieur Roussel. The Repas de Bacchus is, essentially, a paraphrase of Watteau's L'Amour au théâtre français, but surrounded by a host of jovial celebrants.