X. Pierrot and a Garden Party
Entered March 2022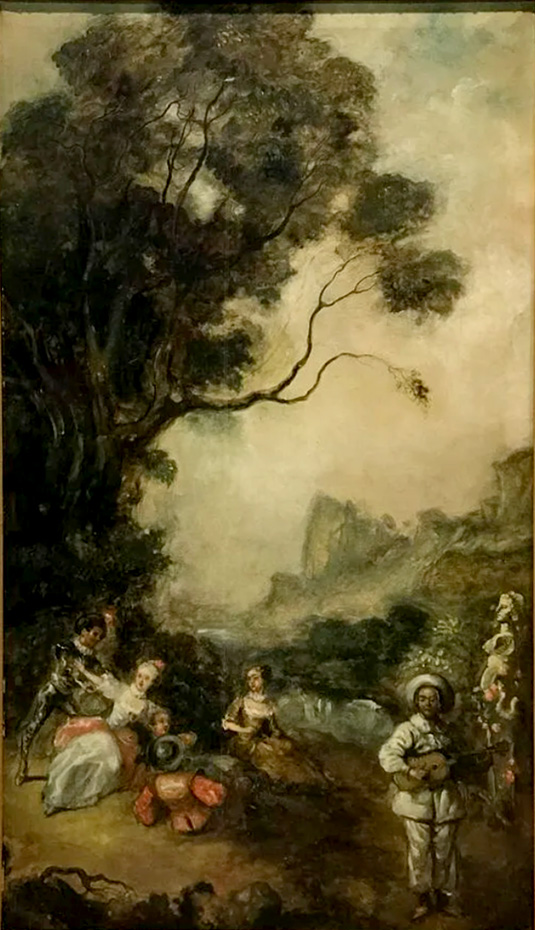 Whereabouts unknown
Oil on canvas
39.7 x 76.2 cm
PROVENANCE
Dallas, Texas, sale, J. Garrett Auctioneers, April 2, 2022, lot 126: After Jean Antoine Watteau, Pierrot and a Garden Party. 19th Century, Unsigned. Canvas 55 x 30 inches. Antique Gold Painted Frame 60 x 35.5 x 2.5 inches. Est. $100 - $25,000.
REMARKS
Quite correctly, this picture has been listed as "after Jean Antoine Watteau," but it should be understood that this composition does not reflect an invention of his. Rather, it is a pastiche which draws upon a number of different sources.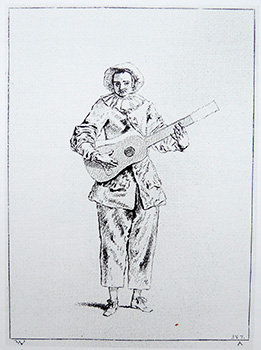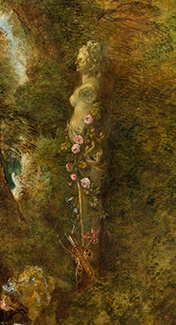 The Pierrot standing at the right side of the painting, strumming a guitar, was derived from a Watteau drawing engraved in the Figures de différents caractères. The armless female term at the far right is clearly an echo of the sculpture at the right side of the Pèlerinage à Cythere in the Louvre. However, it has not been possible to find direct sources in Watteau's art for the other figures in Pierrot and a Garden Party. Above all, the emphatic gestures of some of the characters, the foreboding dark palette, and the prominent tree branch with sparse foliage suggest analogies with Romantic, mid-nineteenth-century painting.