X. Abbé Carreau
Entered December 2016; revised March 2017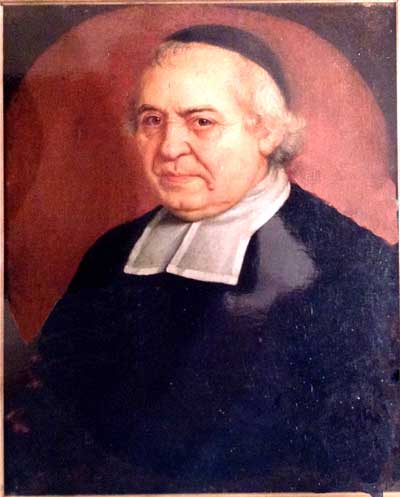 Whereabouts unknown
Oil on canvas
59.7 x 48.7 cm
ALTERNATIVE TITLES
Portrait de l'abbé R
PROVENANCE
Collection of Hugues Tempier. By descent to his heirs before World War I.

An unnamed restorer of paintings. By descent to his heirs.

Monsieur I…, a painting dealer; sold to Mme. Gaulin.

Bordeaux, collection of Mme. Gaulin, c. 1956
EXHIBITIONS
Paris, Musée de la monnaie, Pèlerinage à Watteau (1977), cat. 195 (École française du XVIIIe siècle, Portrait de l'abbé Carreau, lent from a private collection).
REMARKS
Much of this information stems from material in the files of the Service de documentation, Musée du Louvre, Département des peintures, especially a letter from Mme. Gaulin to Hélène Adhémar, dated November 7, 1956.  The attribution of this portrait to Watteau seems to have originated with Mme. Gaulin and was derived from her observed comparisons with established Watteau drawings and paintings. Unfortunately, her evidence was generic and not convincing. It is not clear who proposed the identification of the sitter as the abbé Carreau, the curate in Nogent-sur-Marne, the town where Watteau spent his final days. It was accepted by Mme. Gaulin.
On the reverse of one of the photographs in the Service de documentation is the notation "Vernaud," as though this were or had been the owner of the portrait.
Rightly, the painting has not entered the Watteau literature. There is no reason to associate this stern portrait with Watteau or the Rococo.