X. Scène galante
Entered July 2018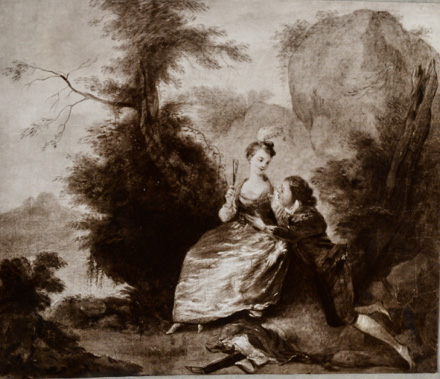 Whereabouts unknown
Medium unknown
29 x 34 cm
PROVENANCE
Paris, with Charles Brunner (art dealer).
SELECT BIBLIOGRAPHY
Rosenberg and Prat, Watteau, catalogue raisonné des dessins (1996), 3: cat. R546, G51.

           
REMARKS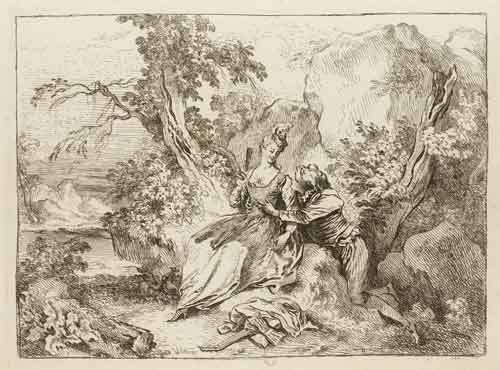 This painting is known only through old photographs found in various achives, but none are annotated with information about previous provenance, etc. Created by a painter with limited talent, its format nonetheless has the sensibility of Watteau because it is directly based on a Watteau compositional drawing. The drawing has not survived but it was engraved by the young François Boucher as plate 132 of the Figures de différents caractères. The right-left direction of the painting accords with the engraving; the original Watteau drawing would have been in the opposite direction.