X. Scène de Genre
Entered November 2019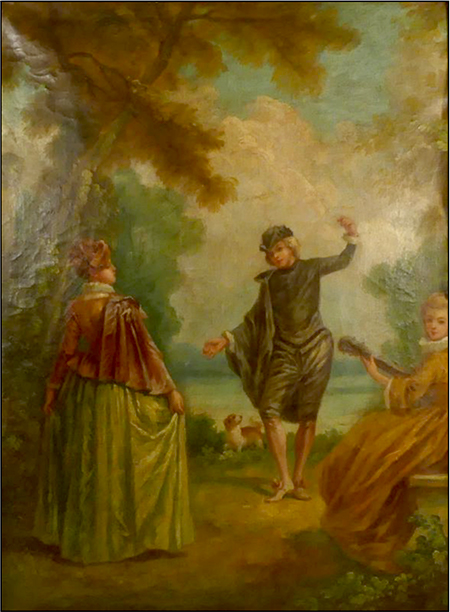 Whereabouts unknown
Oil on canvas
55 x 41 cm
PROVENANCE
Metz, sale, Hôtel de ventes (Martin & Associés), November 10, 2019, lot 83: Ecole française vers 1800 dans le goût de Lancret. Scène galante, Huile sur toile, 55 x 41 cm. Estimation 50 €.
REMARKS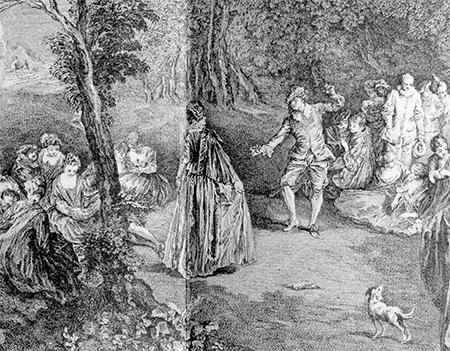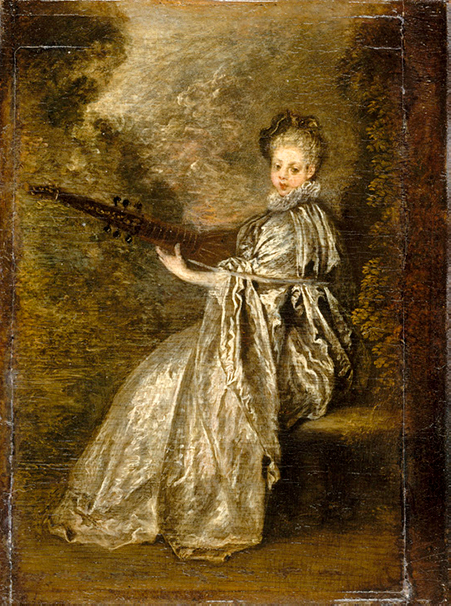 This painting is in the style of Watteau, not Lancret. It is a pastiche in which the pair of dancers is taken from Ravenet's engraving after Watteau's Le Bal champêtre. The woman playing a guitar is based on Watteau's La Finette in the Louvre, only in that painting she plays a long-necked theorbo (archlute) rather than a guitar.
The date of this pastiche is uncertain.