X. Vergnen im Freien
Entered September 2021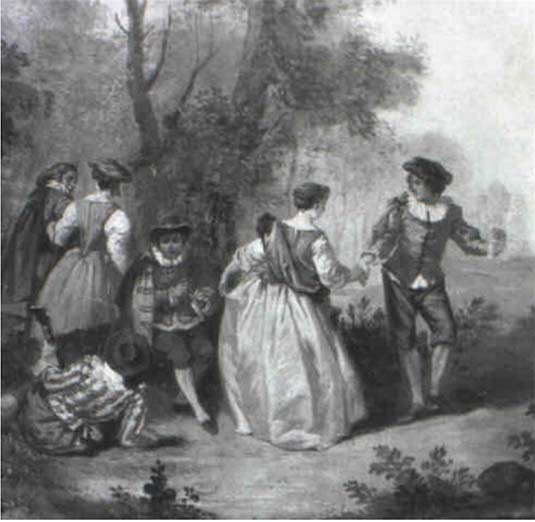 Whereabouts unknown
Oil on canvas
70 x 70 cm
ALTERNATE TITLES
Outdoor Fun   
PROVENANCE
Bern, Switzerland, sale, Dobiaschofsky Auktionen, May 7, 1994, lot 1622: In the manner of Jean Antoine Watteau, 70 x 70 cm, 27.6 26.6 in. Est, 10,000 CHF (9,979 USD). Bought in.
REMARKS
This painting is a perfect example of a pastiche after Watteau. The principal figures—the dancing shepherd and shepherdess as well as the seated cornet player—are all taken with little change from Watteau's Les Bergers. 
On the other hand, the strolling couple at the left and the reclining guitarist are from Watteau's L'Accord parfait. The skillful union of these two groups into an organic whole is something that even Watteau might have approved. Even the rhythm of the landscape accommodates the figures quite gracefully.