La Comédienne (copy 1)
Entered December 2017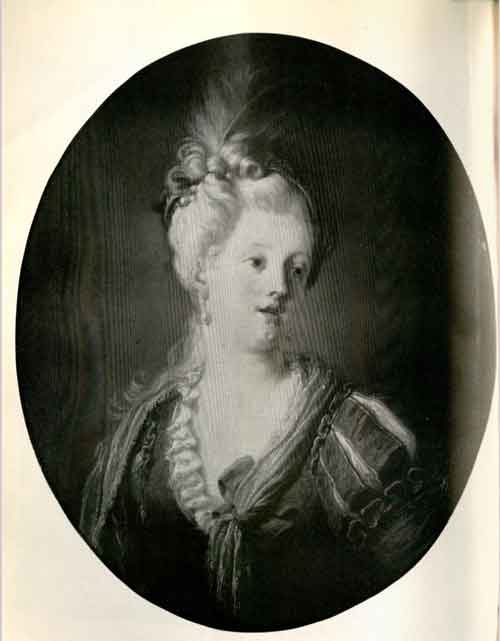 Whereabouts unknown
Oil on canvas
74 x 60 cm
ALTERNATIVE TITLES
La Comédienne italienne
PROVENANCE
London, Sotheby's, "The Property of a Gentleman," December 8, 1965, lot 69: "JEAN-HONORÉ FRAGONARD . . .  PORTRAIT OF A YOUNG WOMAN / A young woman with blonde hair, half length, turned to the right, wearing a low-cut blue dress with slashed sleeves, a yellow stole tied with a red ribbon and a blue feathered hat. Oval  29¼ in. by 23¾ in. (See illustration)." Sold to Mackintosh for £2,800 ($7,840).
SELECT BIBLIOGRAPHY
Mathey, "La Comédienne" (1967), 91.

Macchia and Montagni, L'opera completa di Watteau (1968), under cat. 3o-C.
REMARKS
When this painting came up for sale in 1965, it was attributed to Fragonard, the same attribution as the picture now in the Fogg Museum (our copy 2)
La Comédienne (copy 2)

Entered December 2017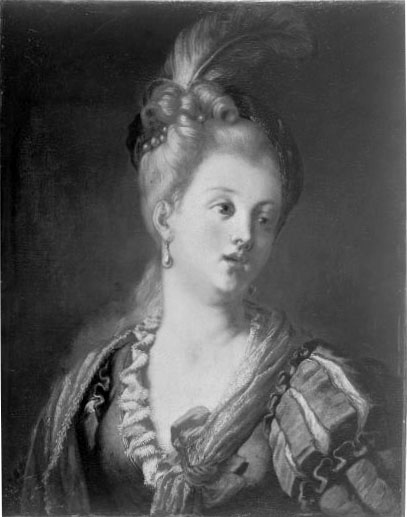 Cambridge, MA, Harvard University, Fogg Museum, inv. 1943.1354
Oil on canvas
60 x 48 cm
ALTERNATIVE TITLES
Portrait of a Woman
PROVENANCE
New York, art market, c. 1895; bought by Grenville L. Winthrop.

New York, collection of Grenville Lindall Winthrop (1864-1943; lawyer). His gift to the Harvard Art Museum in 1943.
SELECT BIBLIOGRAPHY
Wolohojian, A Private Passion (2003), 12.
REMARKS
When Winthrop bought this picture in 1895, it was attributed to Fragonard. It was still classified under that artist's name when it entered the Fogg Museum in 1943. Unfortunately, the painting's existence was not known to Mathey. After his publication, the attribution was changed and it was recognized to be a copy after Watteu's La Comédienne.
It is slightly smaller than the other two versions.
For La Comediénne, CLICK HERE