X. Le Concert champêtre
Entered November 2014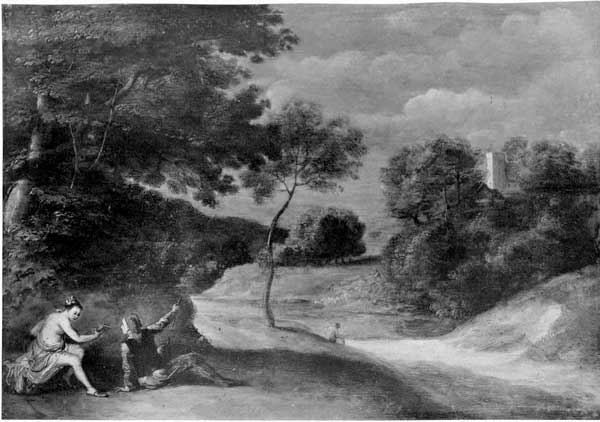 Whereabouts unknown
Oil on panel
29 x 39.5 cm
 
PROVENANCE
Paris, private collection, c. 1958.

London, private collection, c. 1968.
SELECT BIBLIOGRAPHY
           
Mathey, "Two Rediscovered Paintings by Watteau" (1958), 202-05.

Mathey, Watteau, peintures réapparues (1959), 29, 67, cat. 46.

Macchia and Montagni, L'opera completa di Watteau (1968), cat. 2o-E.

Conisbee, Review of Hercenberg, Vleughels (1976), 868.

Valenciennes, Watteau et la fête galante (2004), under cat. 60.
REMARKS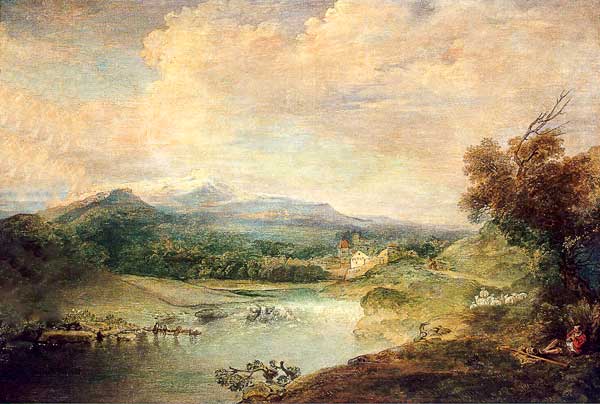 In the late 1950s when Mathey attributed this painting, previously unknown, to Watteau, he sought to relate the Venetian pastoral subject matter and the quality of the composition to Watteau's studies after the Titian, Giorgione, and Campagnola drawings in Crozat's collection. Mathey reported that the only note of color in the painting was the bright crimson and sky blue of the woman's draperies. According to him, the landscape was largely neutral browns and the sky a pale blue. The description of the color alone should have warned against an attribution to Watteau. Certainly Watteau was influenced by the Venetian art in Crozat's collection, yet when turned that experience into painting, as in the now-ruined landscape in the Hermitage (of which we show a proposed reconstruction), he brought all the richness and warmth of Venetian art to the forefront.
Philip Conisbee proposed reattributing Mathey's painting with its "delightful female figure" to Watteau's close friend, Nicolas Vleughels. I find it challenging to describe the woman or her male companion as "delightful," especially because they are poorly executed and not good looking. The pronouncedly Venetian elements in Mathey's painting may parallel Vleughels' fascination with Venetian art but, nonetheless, Vleughels' distinctive style is quite different and  superior.
Rather than being by Watteau or his circle, Le Concert champêtre was executed a half century earlier and should be attributed to the Flemish painter Frans Wouters (1612/14-1659). Like Watteau and Vleughels, Wouters was attracted to both Venetian and Rubensian ideas of style. Following the formula seen in a number of small pictures attributed to Giorgione and his school, Wouters painted many landscapes with diminutive figures set in the corners of his compositions.  Among those of Wouters' paintings to which Mathey's Concert champêtre should be compared is a Venus and Adonis offered in a London sale at Sotheby's, February 12, 2008, lot 351; like the Concert champêtre, it contains a similar juxtaposition of a nude woman and dressed man, with the man pointing with outstretched arm. Not only are the figures similar but so too is the landscape with its alternation of dense groves and spindly saplings. A comparable formulation is found in a Wouters painting with a pair of shepherds sold in London at Christie's, October 30, 1997, lot 5, and in a painting in the Musée des beaux-arts of Besançon. At the time of the Valenciennes 2004 exhibition I discussed a Wouters painting of a pastoral concert from the Musée des beaux-arts of Dole, signed and dated 1650, and I proposed that that it gave reason to believe that Le Concert champêtre was by Wouters. The additional paintings adduced here strengthen this belief.